Trusted Economic Perspectives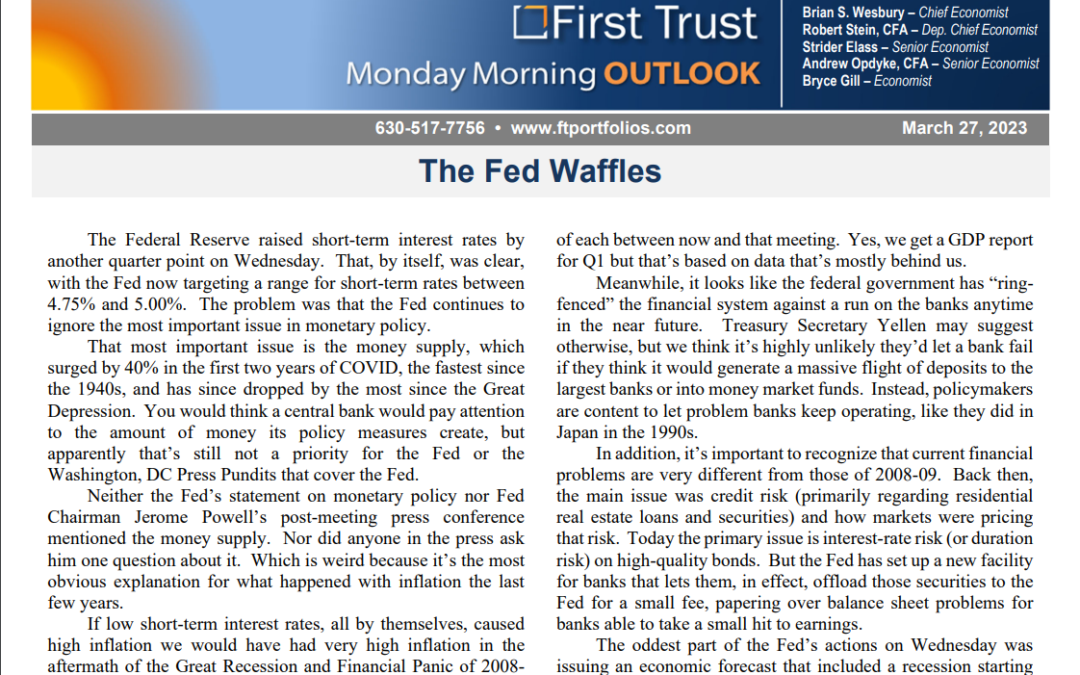 The Federal Reserve raised short-term interest rates by another quarter point on Wednesday. That, by itself, was clear, with the Fed now targeting a range for short-term rates between 4.75% and 5.00%. The problem was that the Fed continues to ignore the most important...
read more
LOOKING FOR SOMETHING MORE SPECIFIC?